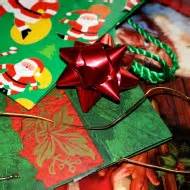 It's true. I'm that grandma, aunt, mom, daughter, friend or wife that's giving you a book for Christmas. Some of you will be thrilled. Others, not so much. But you will get a book. This is because I like to buy books, as opposed to clothes, electronics, gadgets or closet stuffers. Yes, I'll be pulled reluctantly into a mall, shop, or navigate the infinite contents of online buying. But I actually enjoy browsing a bookstore. It's an adventure. History! Science! Adventure! Mystery! Amazing ideas and stories that grab the imagination and pull you along for hours of pleasure. Yes, I'm selfish that way. I don't want to look at sweaters. Sorry.
You are getting a book because I want you to love books as much as I do. Books bring joy. In my world, if you don't read it is because you just haven't found the right books. Buying someone a book is a challenge. Can I pick something to peak your interest? Know that when I buy you a book, I have given it a lot of thought. I have thought about you.
You are getting a book because I want to support authors. Books are their babies and they have worked long and hard to bring them up to be great entities. They have more great books in waiting, but only if someone helps them keep the computer on and the chocolate jar filled. Today's young people are reading more books than their parents. Christmas miracles abound.
You are getting a book because I want books, too. A special guy bought me a book for Christmas 25 years ago. He later bought me a ring, but it was the book that sealed the deal.
You are getting a book because when the food is gone, the trashcans full, the batteries dead, and the world turns toward a new year, I want to see you open the cover. I want to see your face as the words and pictures flow out. If we snuggle and share a story, I am happy. If I open a book alone, I am happy. Peace on Earth.